Every quarter I get to write an article for my column, Ask Ashley, in Austin Woman Magazine.  The past articles have ranged from what classic pieces to invest in to Splurge or Save content.  From what feedback I have gathered, Splurge or Save articles are by far the best!
This month's Ask Ashley is definitely my favorite of all of my articles and all of my Splurge or Saves!  I mean, the two looks are practically identical and thousands of dollars apart in the cost.  This goes back to my Target Style Series; you look absolutely stunning or cute and comfy without spending a ton of money.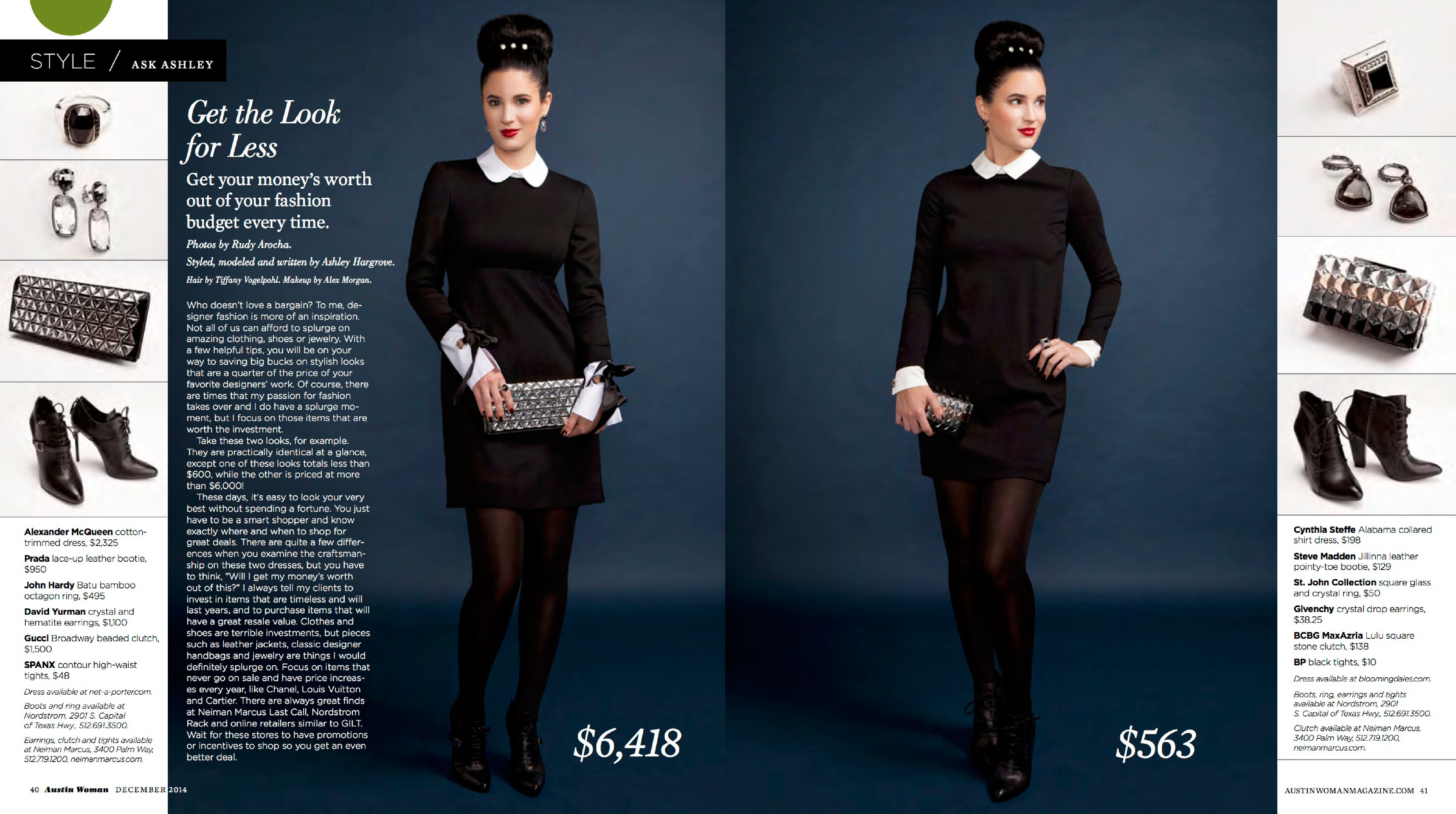 Here is a bigger, split version if you couldn't read the text in the others!