The new and improved My Style Du Jour's are BACK!  Sorry it's literally been months since I have done one of these posts. I am going to try and do one every week, if possible!!
Since it's finally getting warmer and I can wear my cute, warm weather clothes I figured today is the best day to start these back up!
I also had one of the best meetings EVER and am just in a super excited mood, so even more of a reason to post my winning outfit!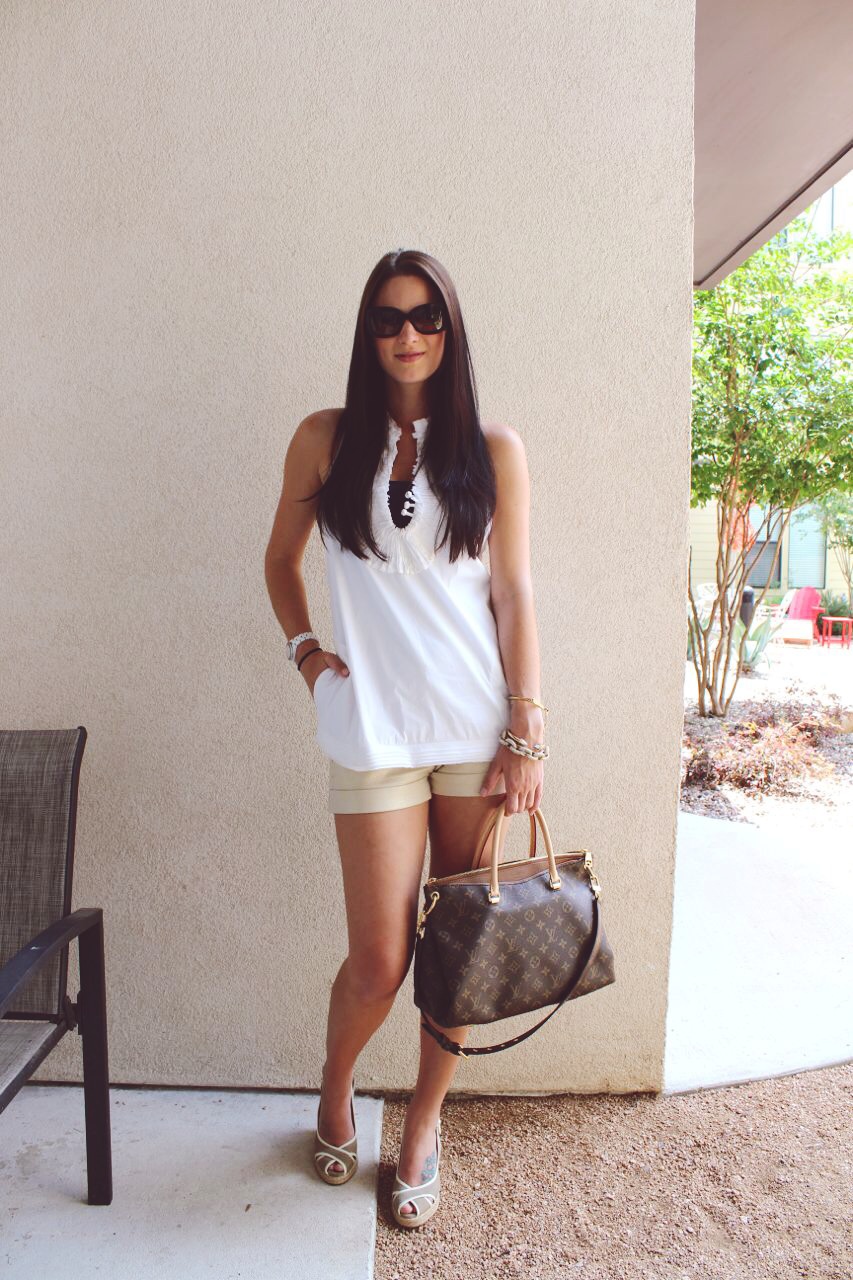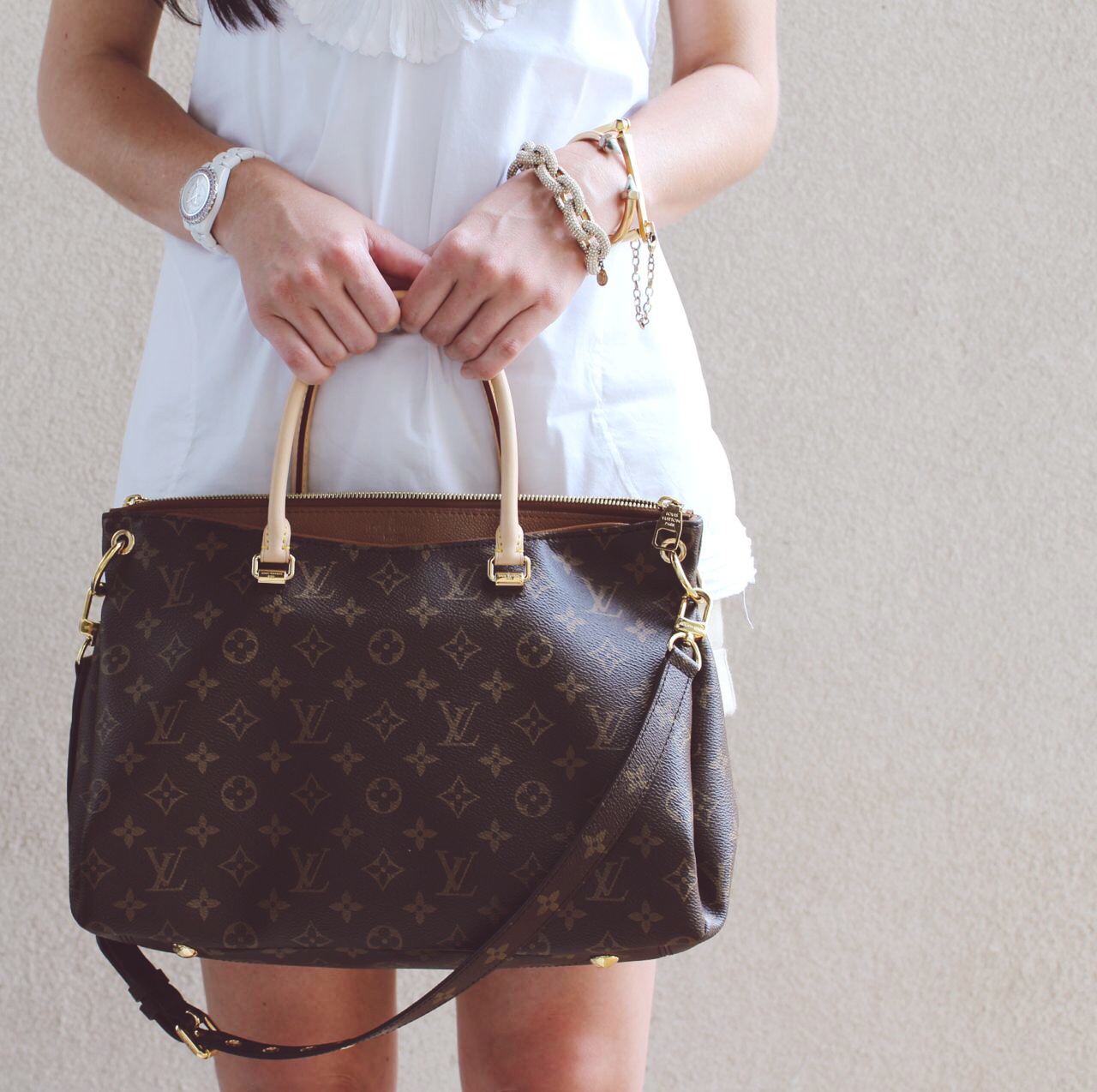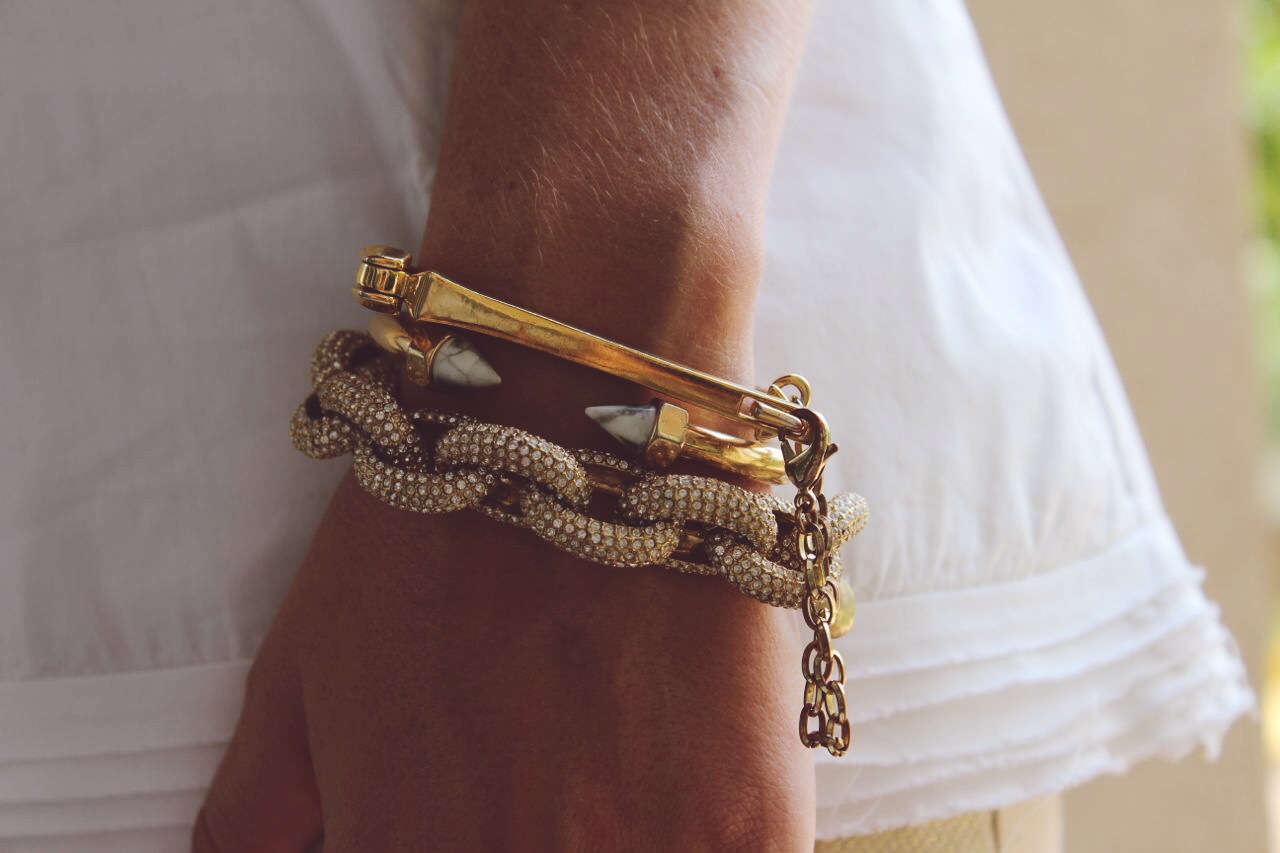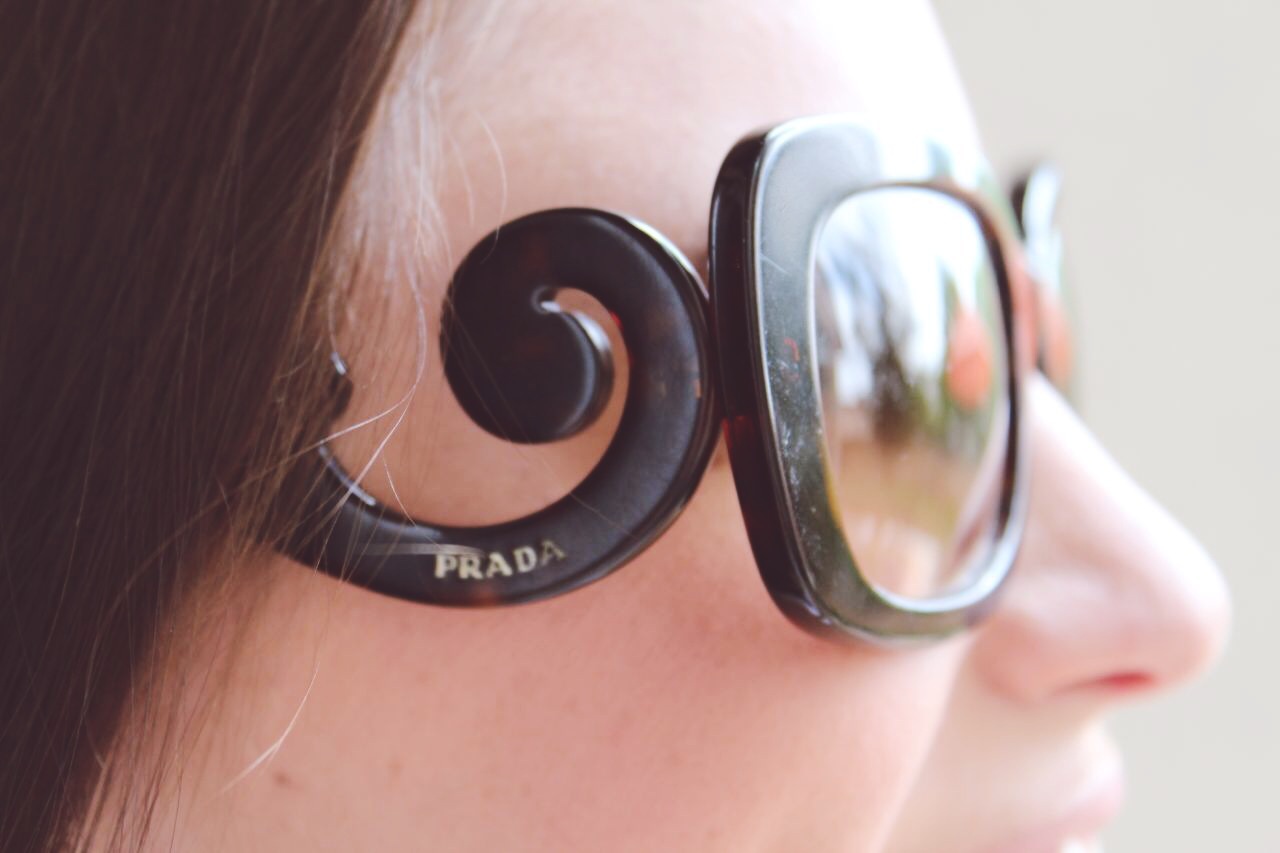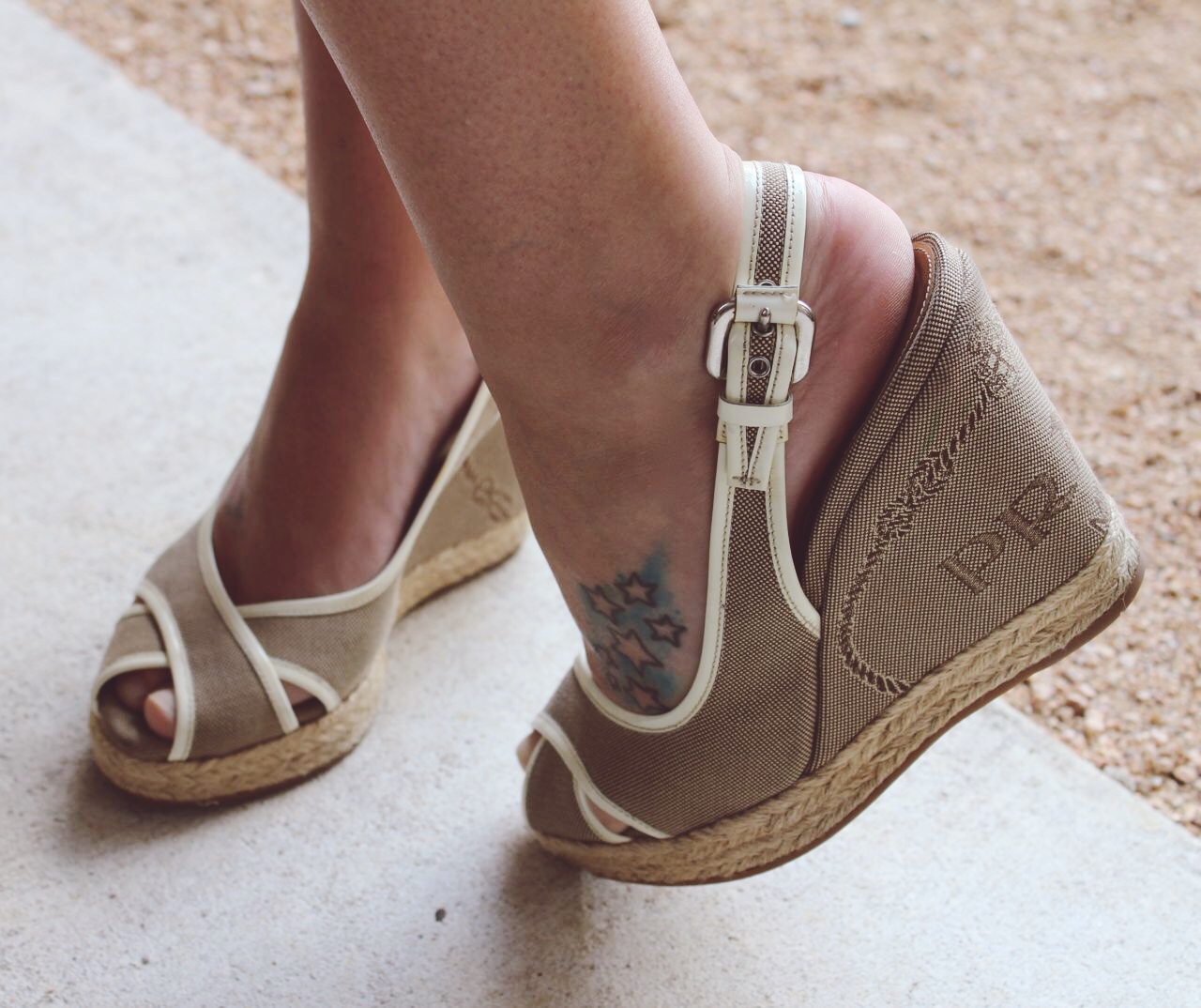 Details:
White Top – BCBG // Gold Shorts – Express // Shoes – Prada
Bracelets – Rebecca Minkoff, Vita Fede, JCREW // Watch – Chanel
Sunglasses – Prada // Bag – Louis Vuitton Pallas
HUGE thanks to my new outfit photog., George Ocean.