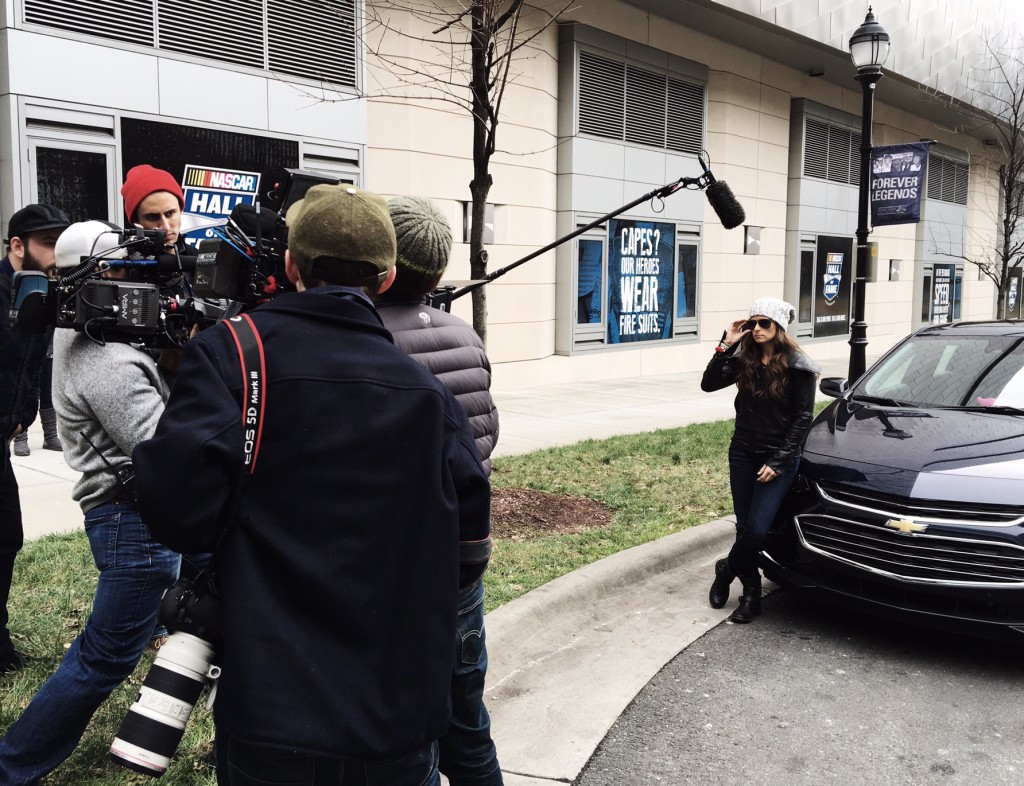 I love my job.
I don't know many people that can genuinely say they absolutely love their job and look forward to work every single day. I am one of those people. It was a long and hard road to get to this spot in life, but I couldn't be happier.
One of the reasons being I get to travel all over the US to style some AMAZING people!  As many of you know, I was in Charlotte a few weeks ago on a super secret project with NASCAR! And now, I can FINALLY reveal the big news to everyone!
I had the pleasure of styling Danica Patrick for the notorious Undercover Driver videos with Lyft! I'm sure you've seen them… With Kris Bryant, Jerry Rice and now Danica!
Let me start out by saying how much I LOVE Lyft. No, they did not pay me to say that. I have worked with them on some really amazing projects over the last year and have to come to absolutely adore this company and the people involved. If you haven't tried them, DO IT.
Now, back to the important stuff. 🙂 From Austin to Charlotte I went, many suitcases in tow! The next day, I headed over to the NASCAR Hall of Fame to get everything set up for a day of styling Danica. Film crews piled in and immediately started rigging up a car with what seemed like 20 GoPros inside and outside of the car. Danica arrives and we get her in hair and make-up and immediately into wardrobe as our "test riders" are awaiting the filming of, what they think, is a Lyft training video.
We head outside where Danice is mic'ed up and ready to drive! She was a natural, btw… Once she was ready to go, we got in our chaser van to monitor everything that was going on with all of the video and sound. Pretty badass experience if I do say so myself!
Surprisingly enough, NO ONE knew it was her until the very end!! The video says it all, so scroll down and watch! Hilarious!