Today turned out to be pretty amazing; weather wise!  It was about 55 degrees outside when I woke up this morning and realized I hadn't packed ANY winter clothing whatsoever besides a leather jacket, shorts and short dresses.  I was headed to Dallas for a meeting with one of my favorite Texas bloggers, SideSmile Style, and I HAD to look super cute!!  I had planned my outfit out a couple of days ago and expected the weather to actual cooperate and get a little warmer than 60 and raining.  Thankfully, that leather jacket came in handy and then the sun peeked out and warmed up to 70!
Overall, it was a great day! I always love meeting fellow fashion bloggers and always love trying out new restaurants!! If you haven't been to Scotch & Sausage, I highly recommend it! AND they allow pets on their patios. Even better!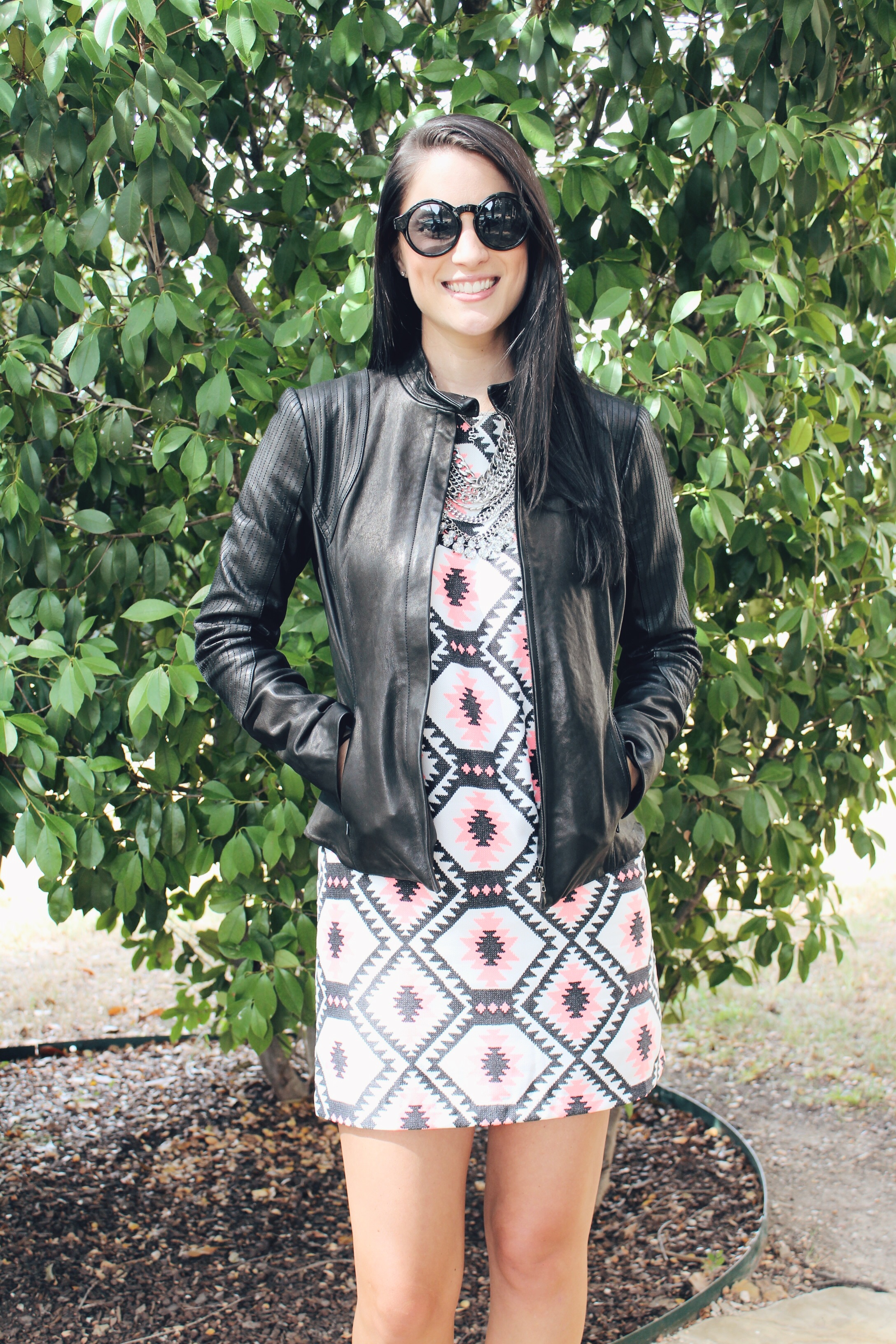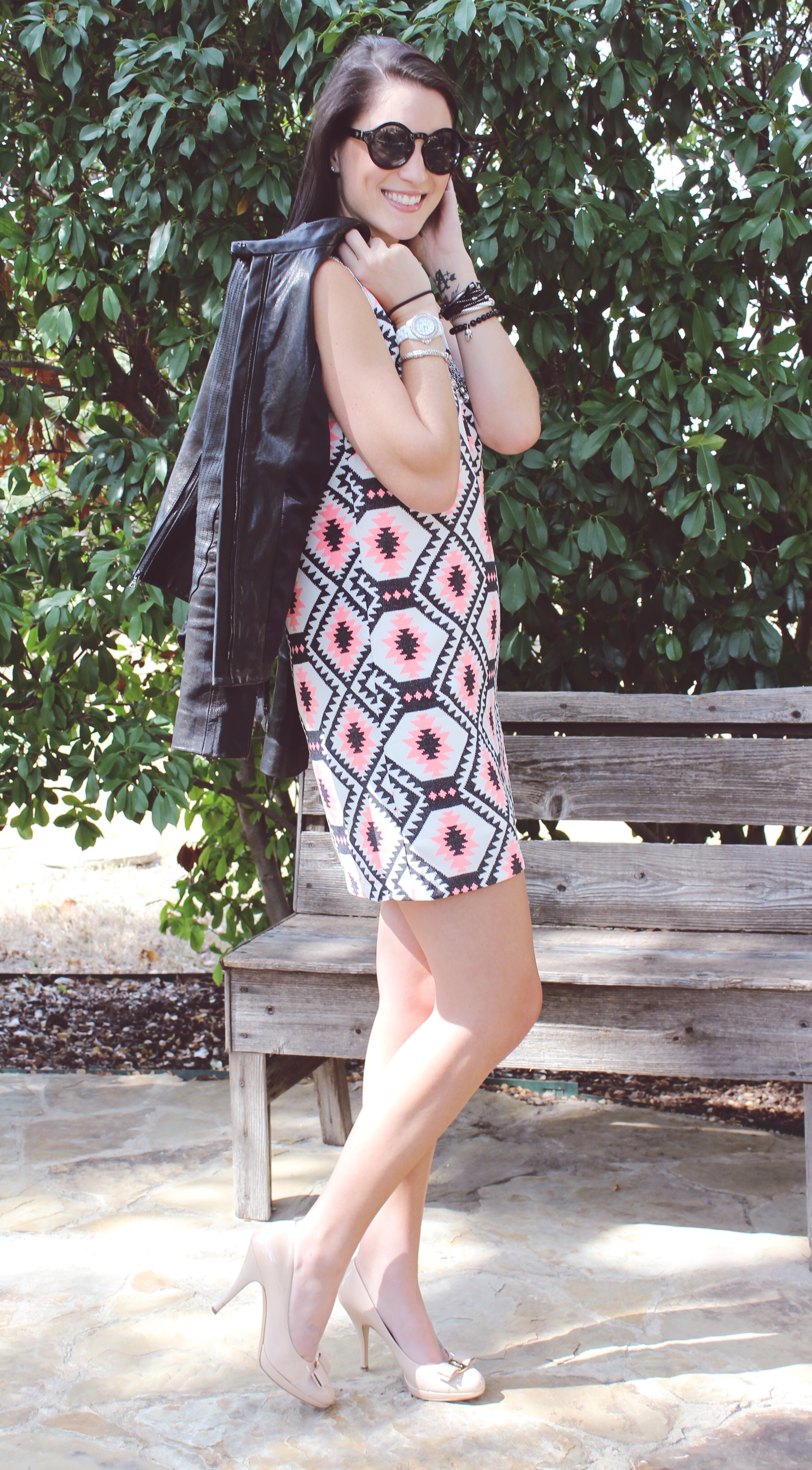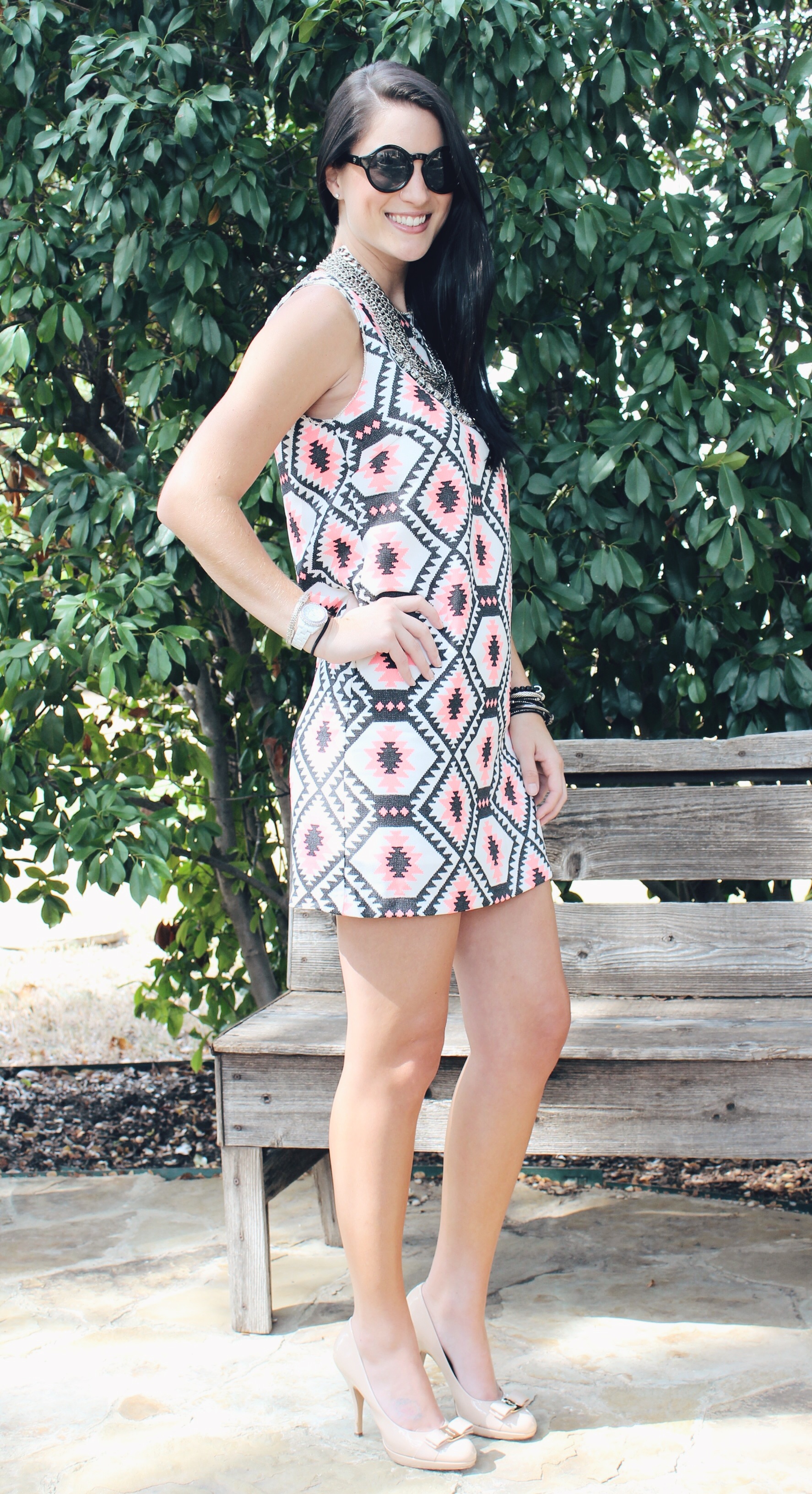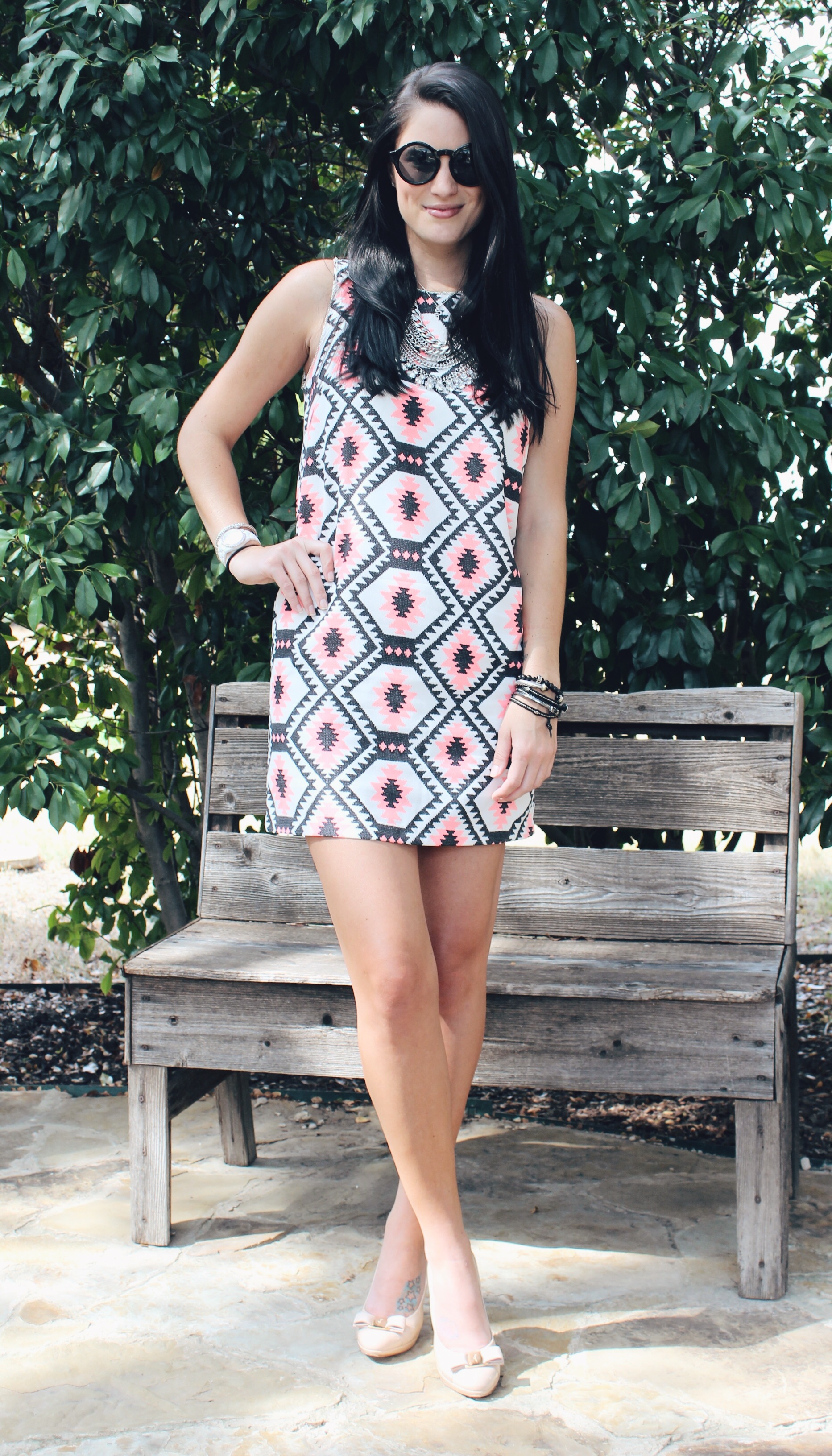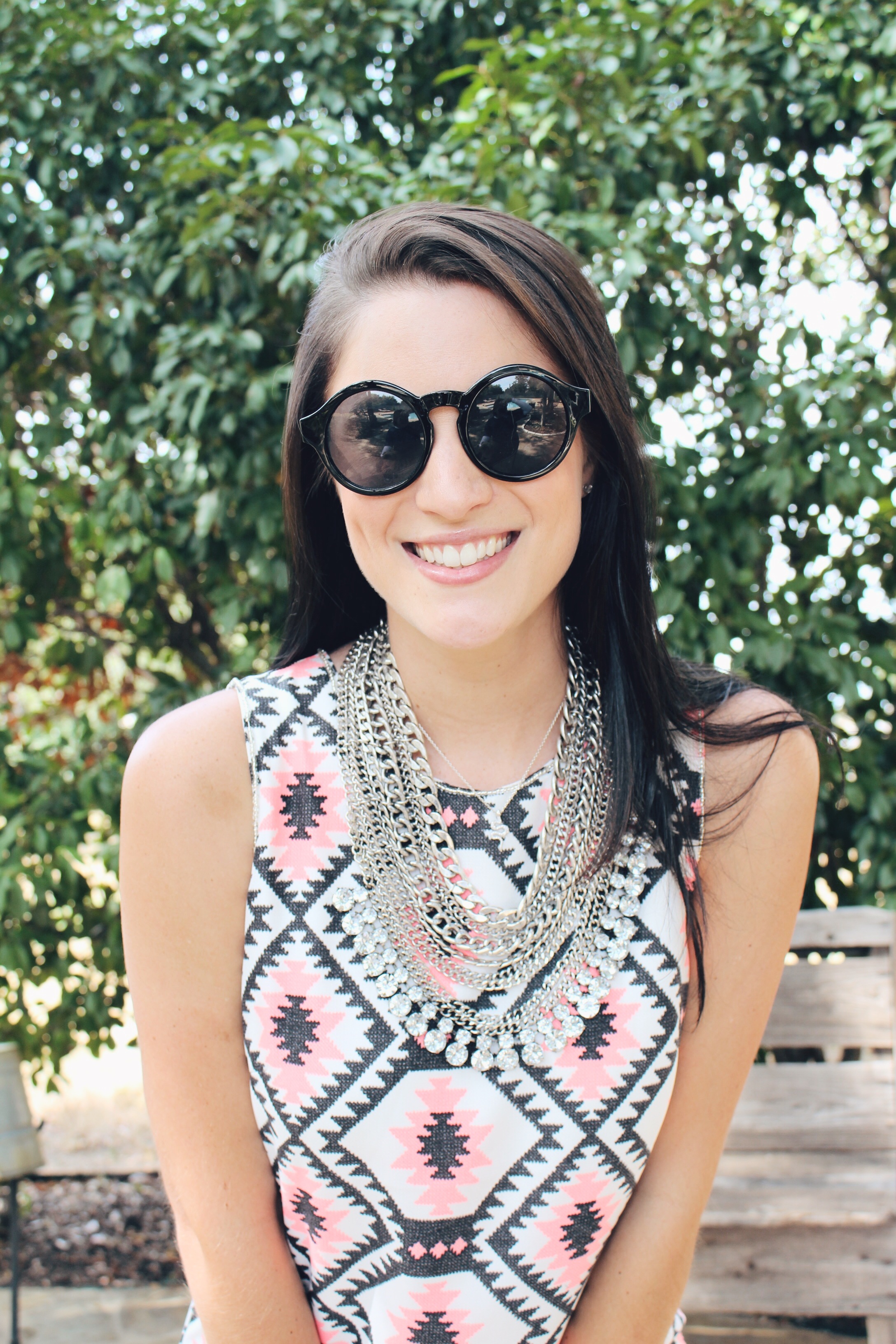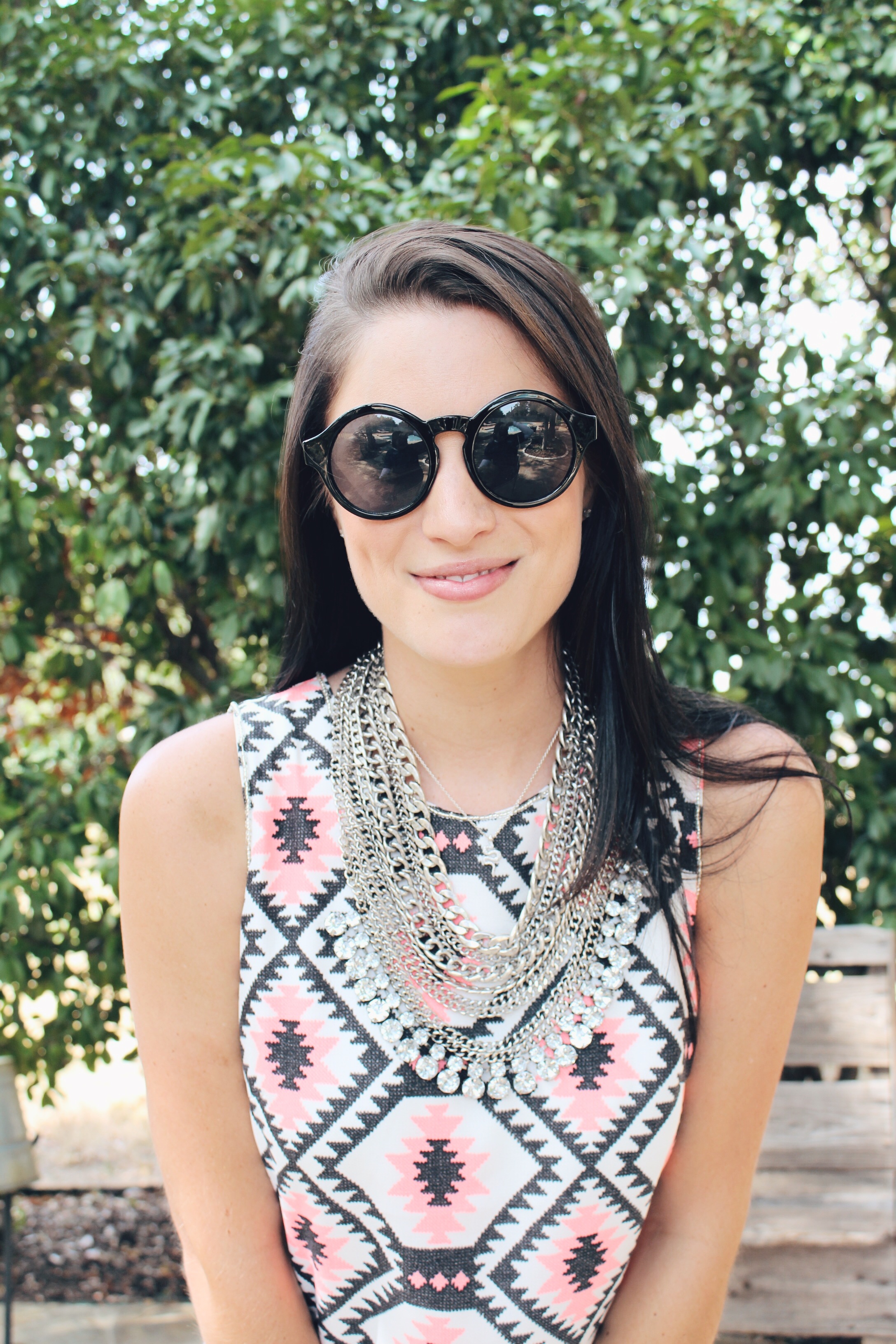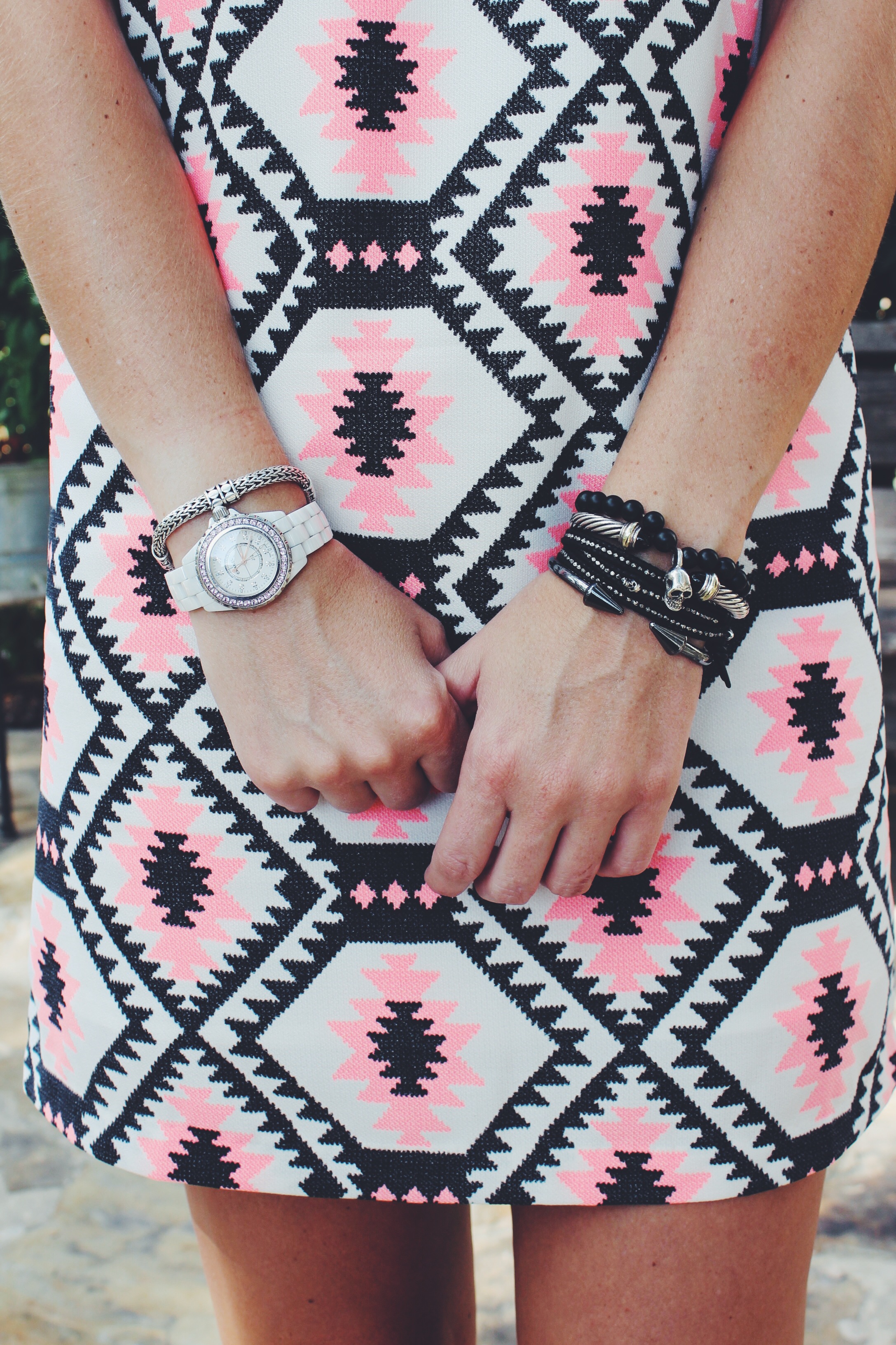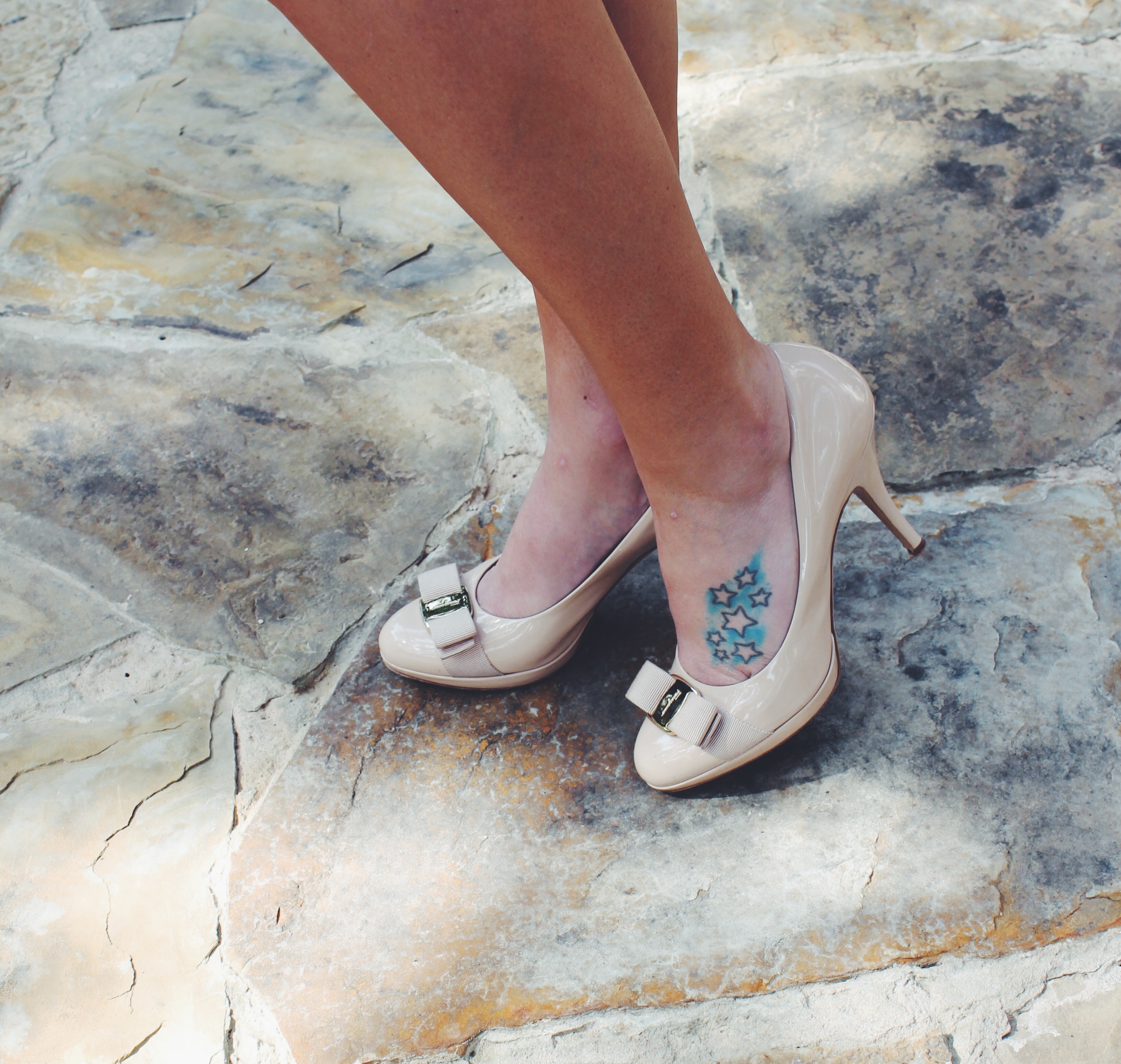 Outfit Details:
Dress – Honey Punch  (If interested in purchasing email me! There are ONLY 2 Mediums left)
Leather Jacket – DVF // Sunglasses – CheapO // Shoes – Ferragamo
Necklace – BaubleBar // Watch – Chanel J12 // Bracelets – John Hardy, King Baby, David Yurman, Chan Luu
Want more fashion and fun stuff?? Follow me!