What an amazing experience!  I haven't worked on too many reality shows in my years of wardrobe styling, but have always wanted the opportunity at least once in my career!  A&E contacted me a week prior to the shoot and asked if I was interested in styling the 4 dad's IDs. Well, HELL YES, I was interested!!  Sign me up!  Within a couple of days I rounded my assistant up and began shopping for 15 people; dads, moms, babies and kids!  As most of my shoots go, I never meet the families prior to shooting, so I always get a little nervous if the producers, directors and, most importantly, the family would like what I picked.  That's why the key is to buy/bring a TON of options!!  You never know what's going to fit right and how it's going to look on camera.  Let me tell you, these families were the easiest groups of people to work with! Even the kids!! It was AMAZING. I made so many new friends that day and was so proud to finally see my hard work on TV!
Modern Dads aires on A&E Wednesdays at 9:30pm Central time.
What does a day in the life of styling A&E's Modern Dads entail??
Pre-production meetings/wardrobe evaluation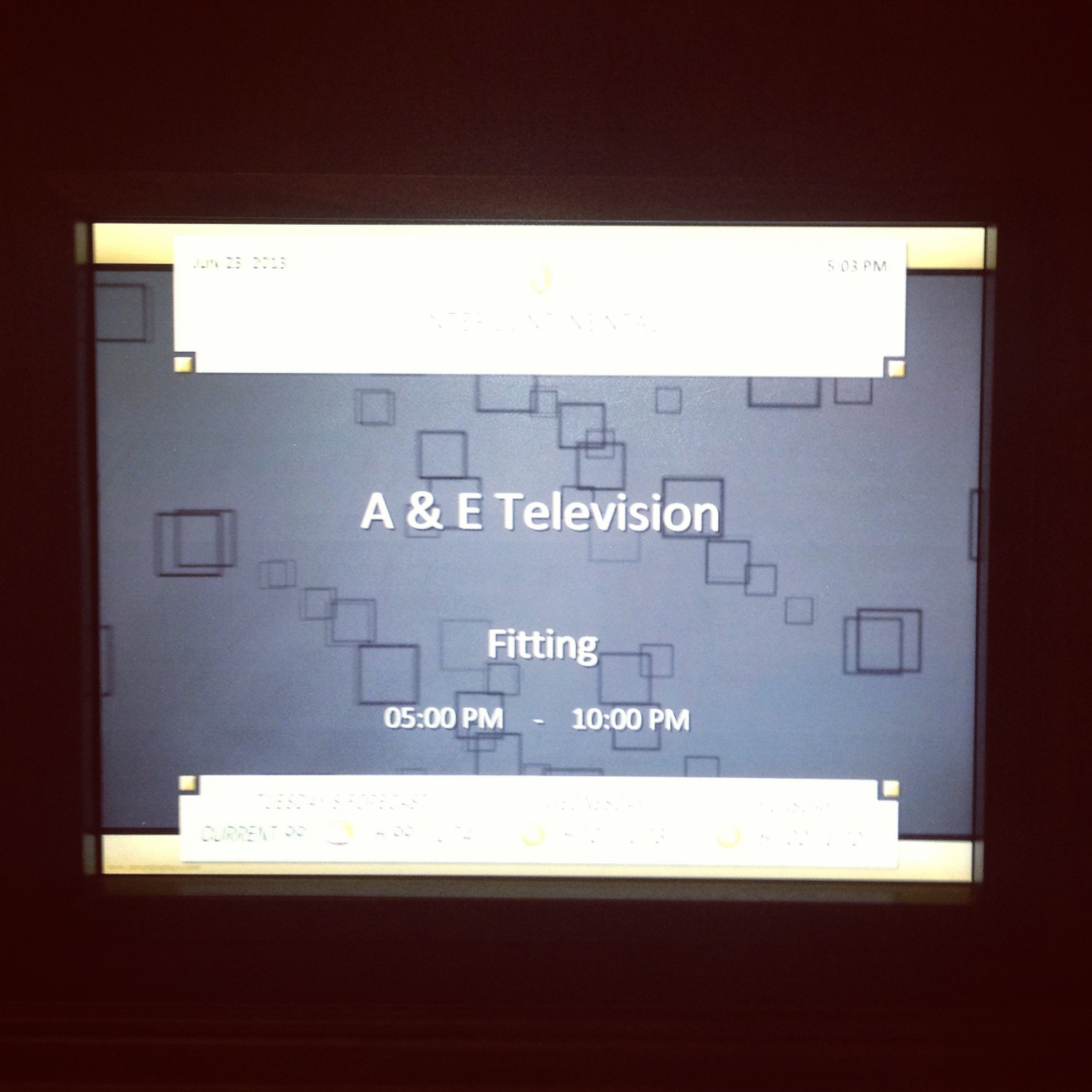 On set:
So fun, yet very hard work!  We arrive at the park around 6am to shoot everything in one full day.  Keep in mind its during the heat of the summer in TX and we were shooting everything outside!  This meant dressing in extremely cool clothes, not wearing any makeup and staying extremely hydrated! Casual was key!
The morning started out great; unloaded hundreds of pieces of clothing, shoes and accessories into our wardrobe trailer and had a yummy breakfast, thanks to craft services!  About 30 minutes in, we hit a problem.  The power in our trailer kept going out… I understand my steamer has a very high wattage, but that was literally the only thing pulling power.  After rerouting the cord to another generator, we thought we were good for a while.  We were wrong… Our Film Fleet guy came in and was like, I hate to be the barer of bad news… BUT you are either going to have AC or steaming abilities.  Hmm….. This is obviously a problem when it's 105 outside… No AC + a hot industrial steamer running the entire day.  My assistant and I were stoked. :/
After we got used to our sauna of a trailer, the day of shooting continued!  Our first family was Rick, his lovely wife Meghan and their 4 kids. Let me tell you, these families are HILARIOUS. I kept thinking, How is this my job?! 
 As you can see in the photo below… Rick does not like anyone messing with his eyes… Needless to say, it took a team to get those eye drops in!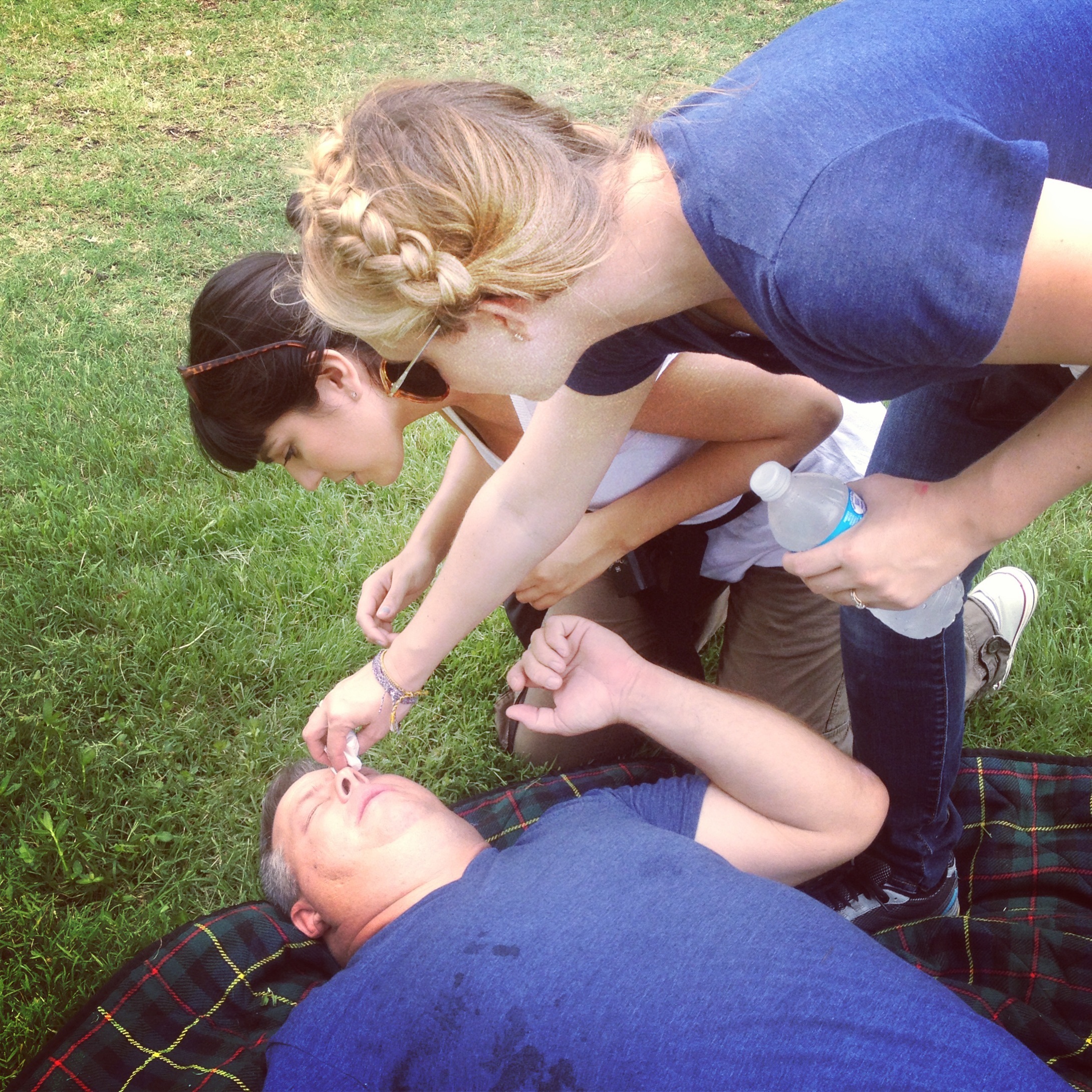 Next was Stone and Danica.  Sadly, I didn't take any behind the scenes shots of them! Mainly because right when we were about to start shooting we had a little situation back at base camp.  The wardrobe and hair/makeup trailer decided it wanted to catch on fire!  Thankfully, no one was hurt and none of the $20k worth of clothes had been damaged!  Apparently, the generator wanted to blow itself up and throw another wrench in things.  I do have to say, Danica is one of the cutest little girls I have EVER seen! Follow Stone on Facebook and watch all of their heart-melting videos!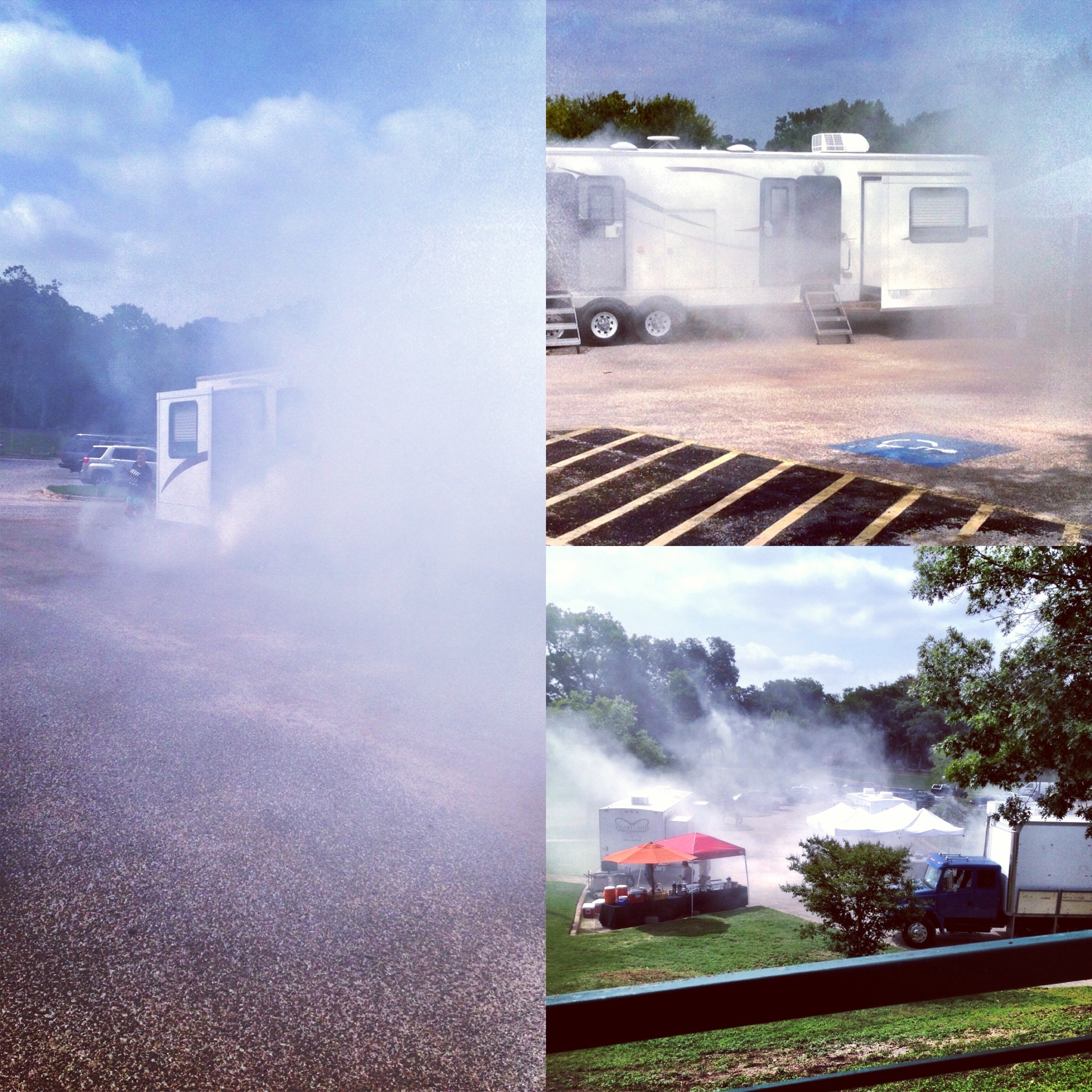 On to Nathan, Truly and Cormac!
Cutest little baby who LOVED the water fountain, but did NOT love being away from momma!  If she was in site he had to be with her; which proved to be very difficult when we needed shots of Nathan and him!  We were all getting very clever on ways to hide Truly!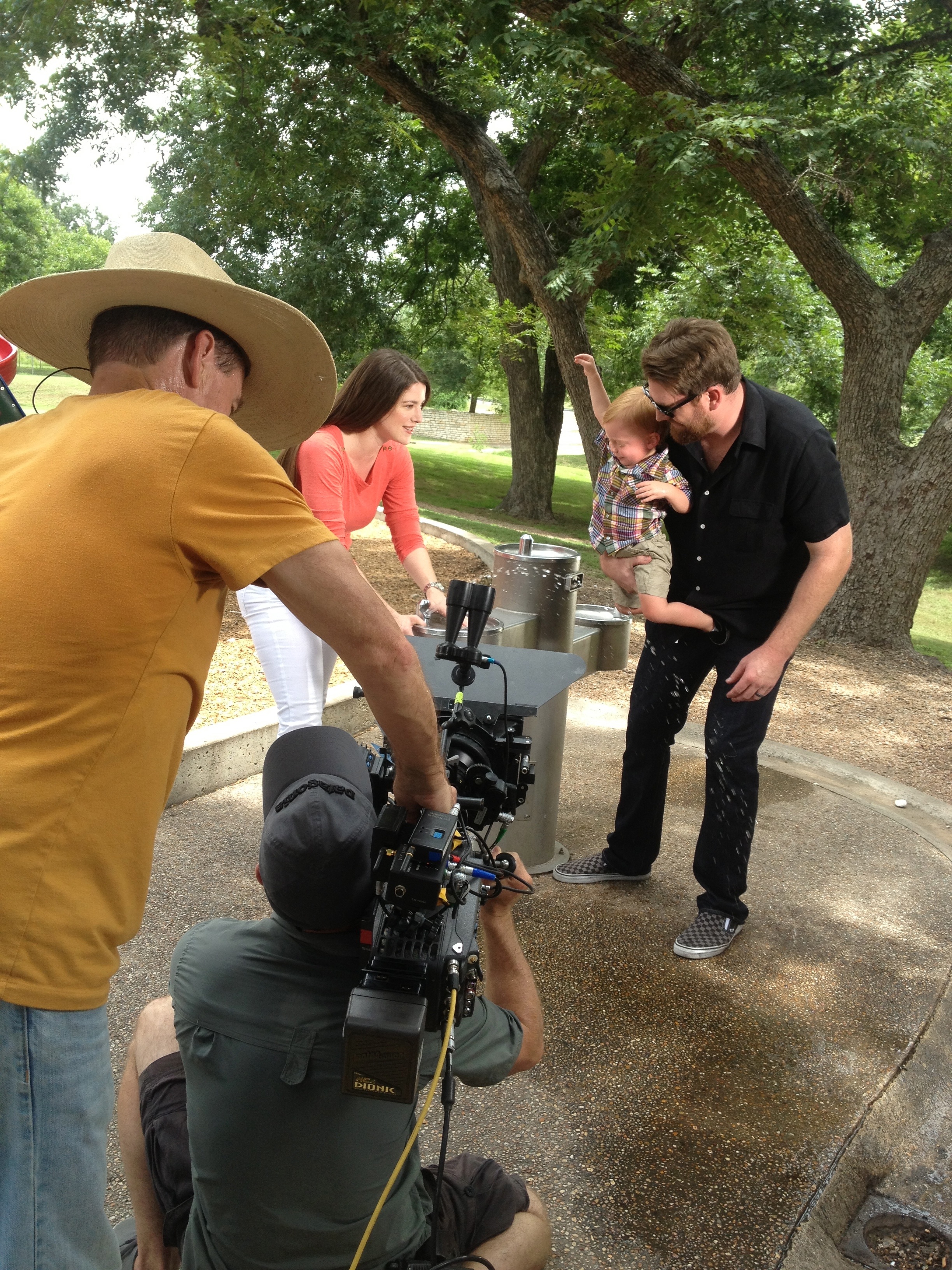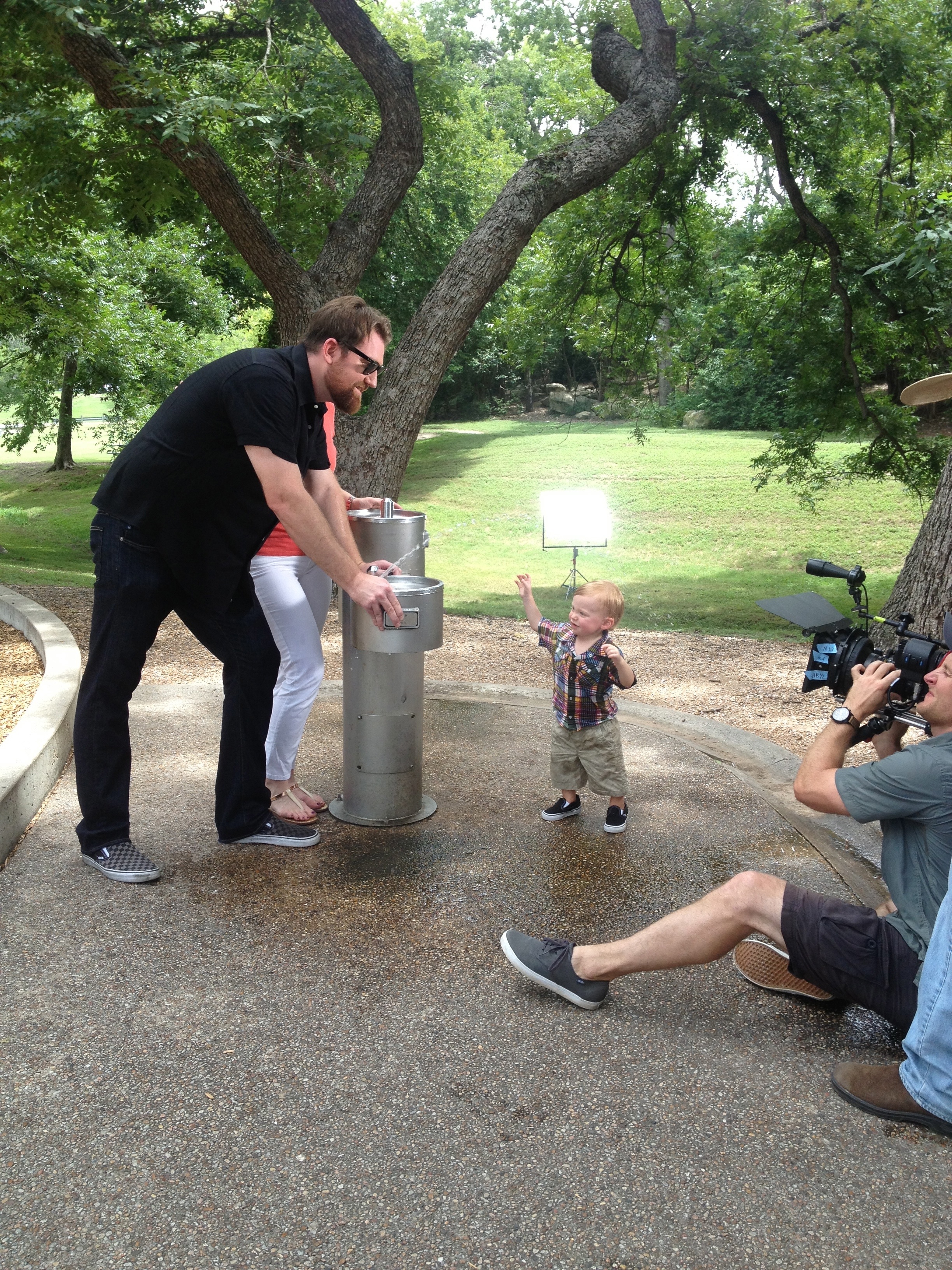 Last family of the day, Sean, Rachel, Joopsy and Arwen!  Those are some of the coolest kid's names I have ever heard and man, were they funny!! I was reading through some of the interviews with the dads prior to the show and I about died reading this one from Sean and Joopsy!
What is the funniest thing your kid has ever said to you? One time I playfully asked Joopsy, "Where'd you come from, you little cutie pie?" and she responded, "I came out of Mom's vagina, silly!"
Those were the shenanigans I got to experience the entire day! Despite the heat and cranky babies, we all survived and had an amazing time!!  Such a great experience getting offered the wardrobe styling job for Modern Dads!! I can't wait 'til Season 2!!
Here are some of the final IDs airing on each episode!