This month I partnered with Cadillac to test out the new CTS Sedan and man, was it awesome!  It's definitely not your grandparents cadillac! 🙂 I've always been a BMW girl but found myself drawn to so many of the features in this car. I swore to myself I would never buy another luxury car but I might make some exceptions! The technology and comfort were out of this world. Seriously though, if you love luxury and horsepower, check out the new Cadi's. They won't disappoint!!
In the meantime of car shopping we finally had time to go out on a date with this crazy house renovation going on! Of course, we had to go somewhere that Mr. Steven Jalapeño could join us, but it was still so nice to get out of the dust and noise of the reno. I found this cute ChicWish set online and couldn't resist the bows! I probably went a little bow overboard, but who cares; it's cute!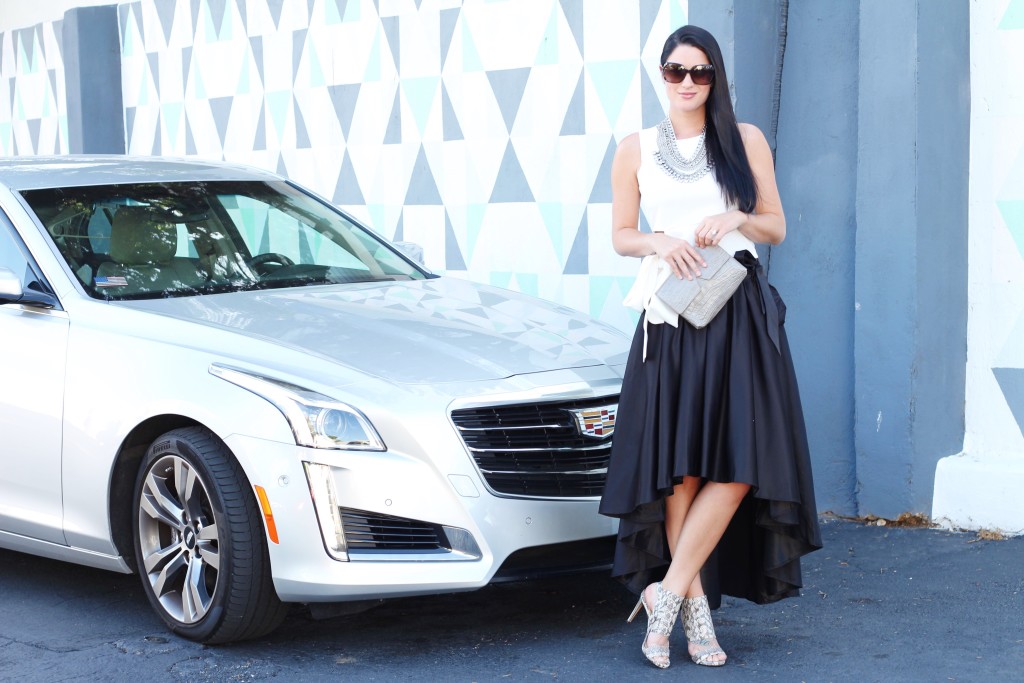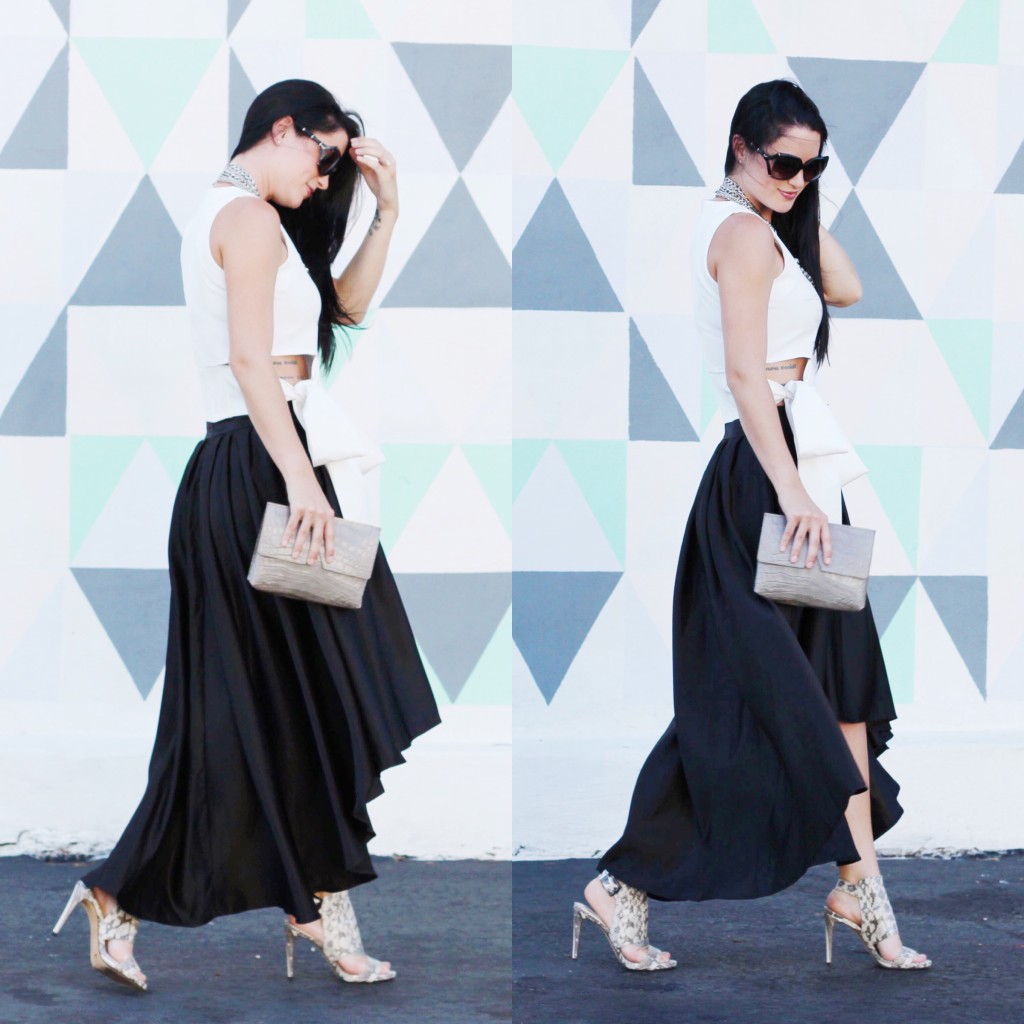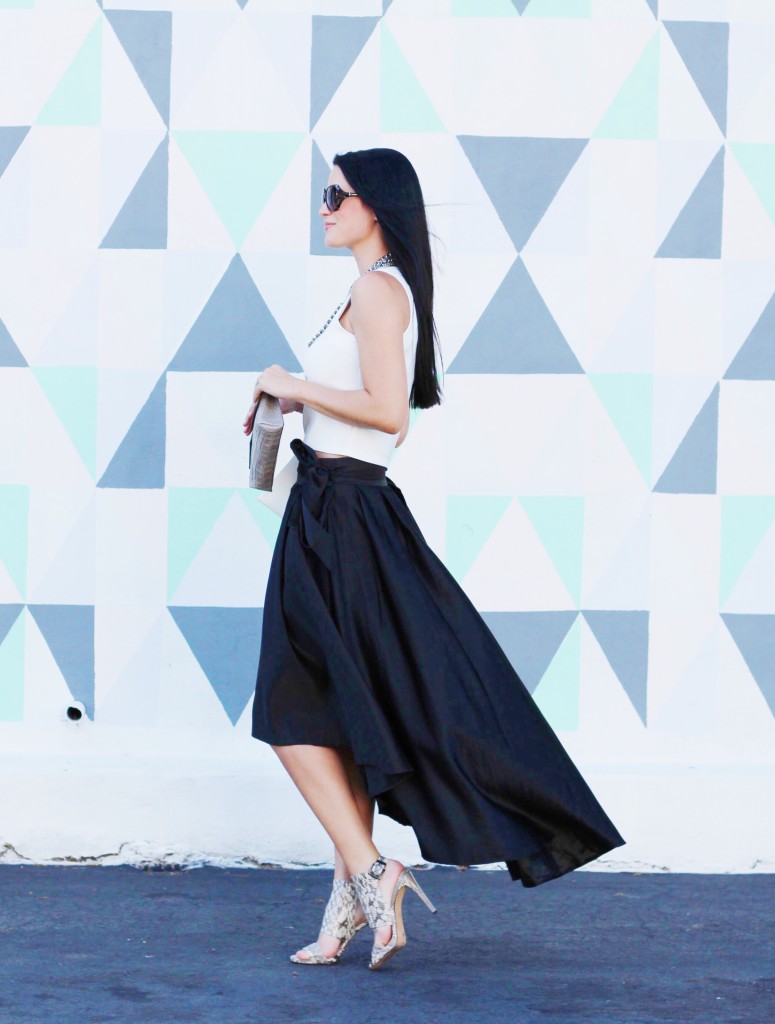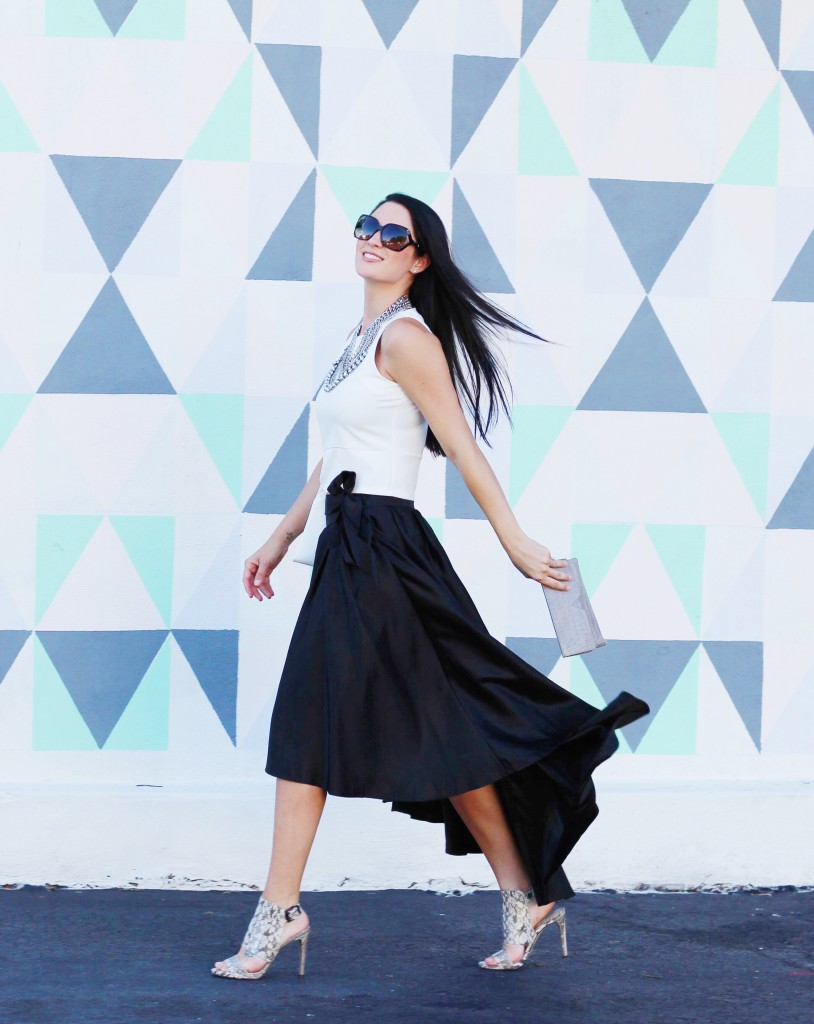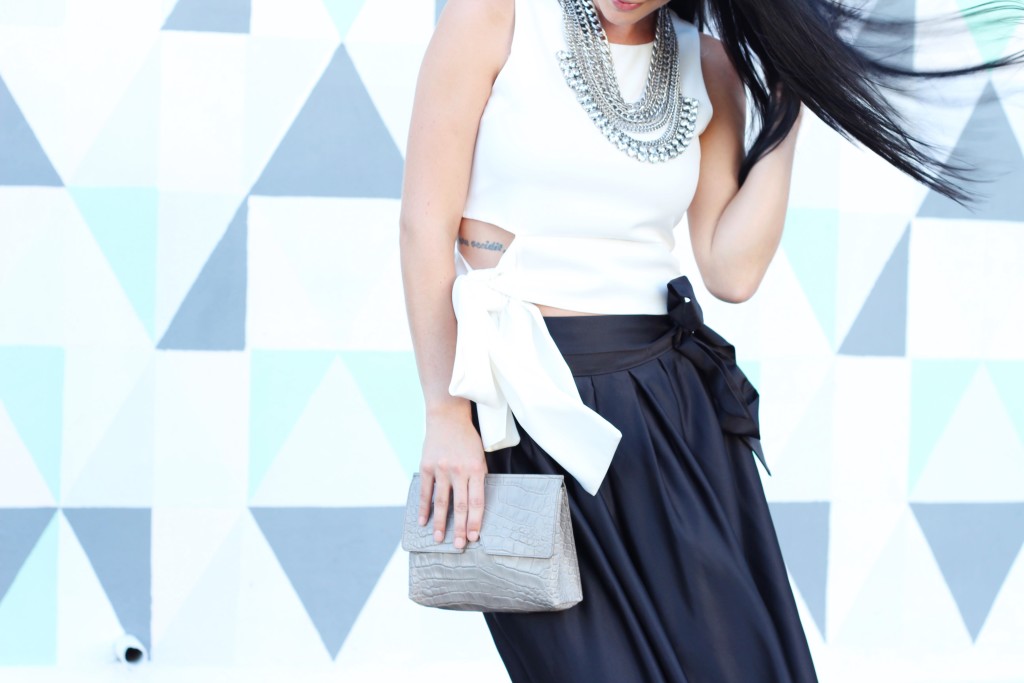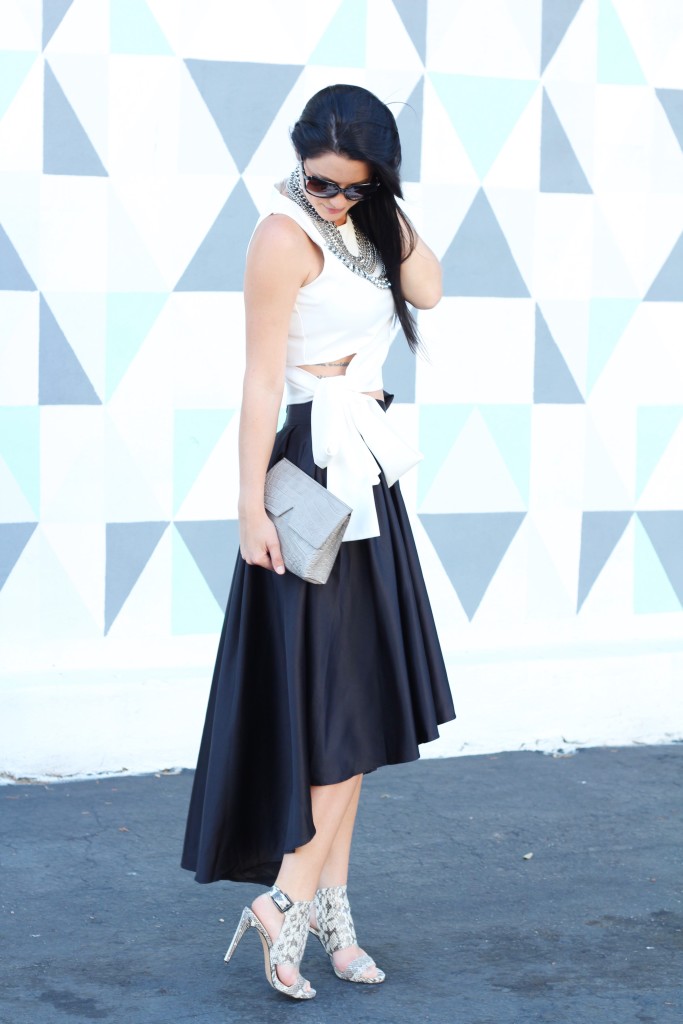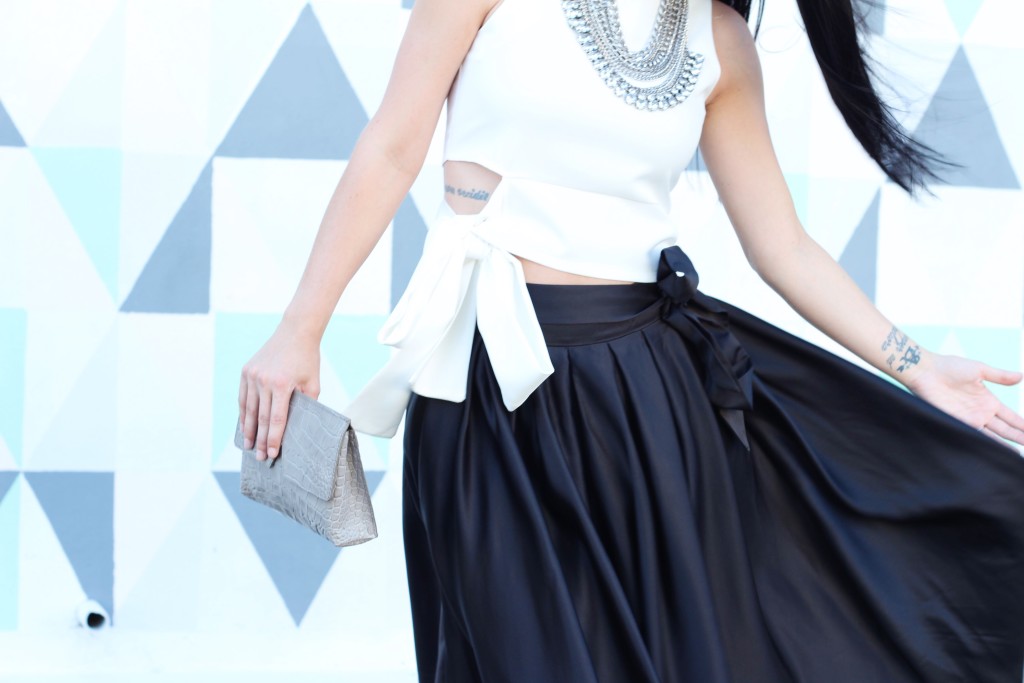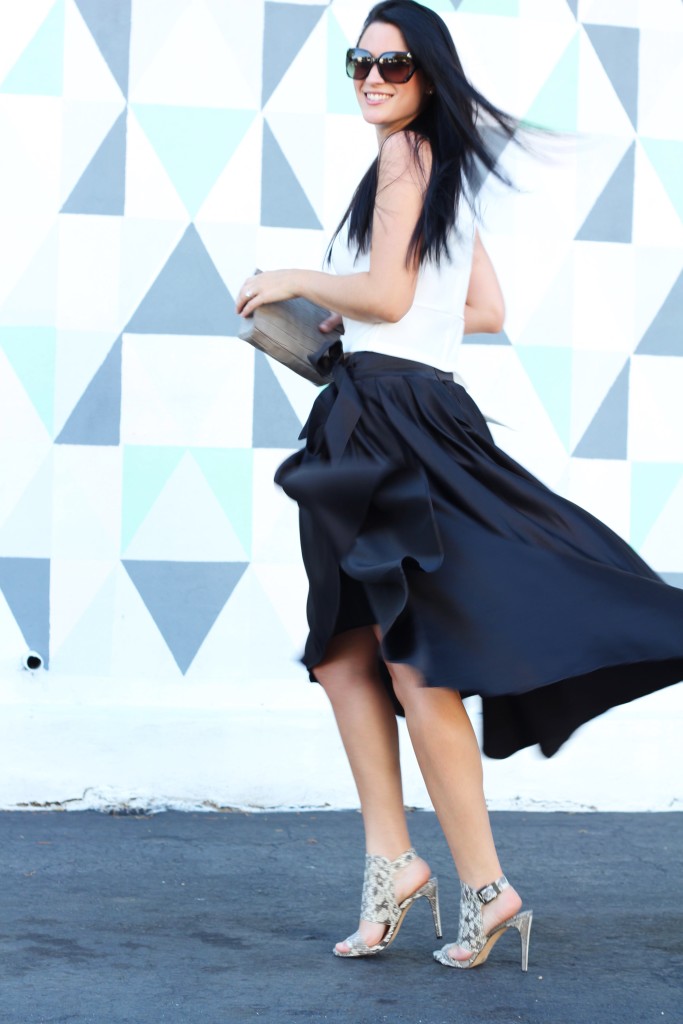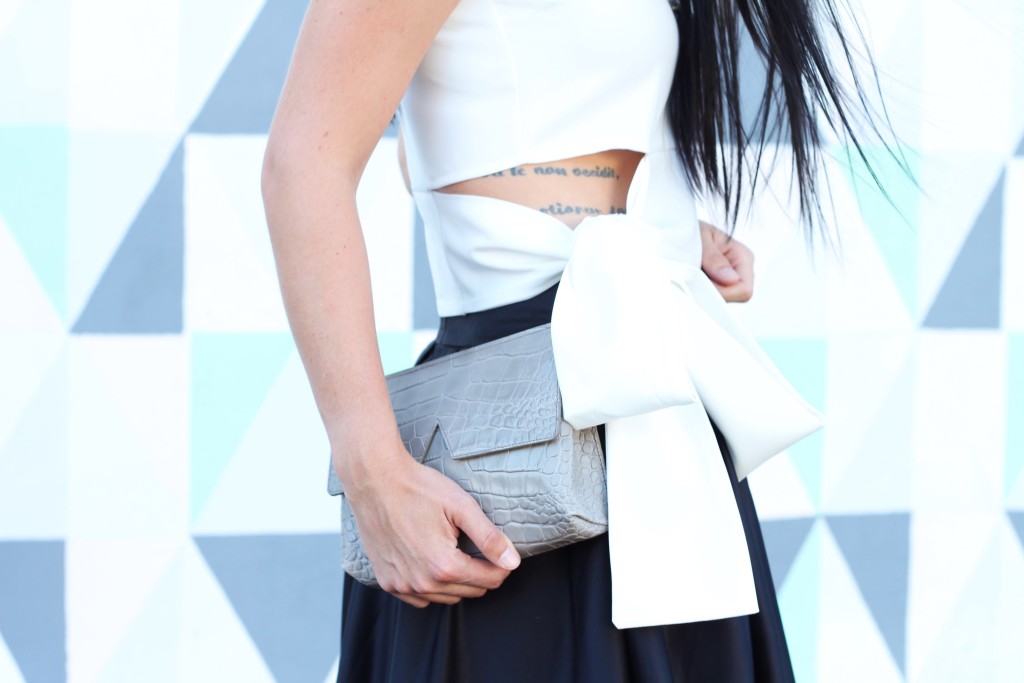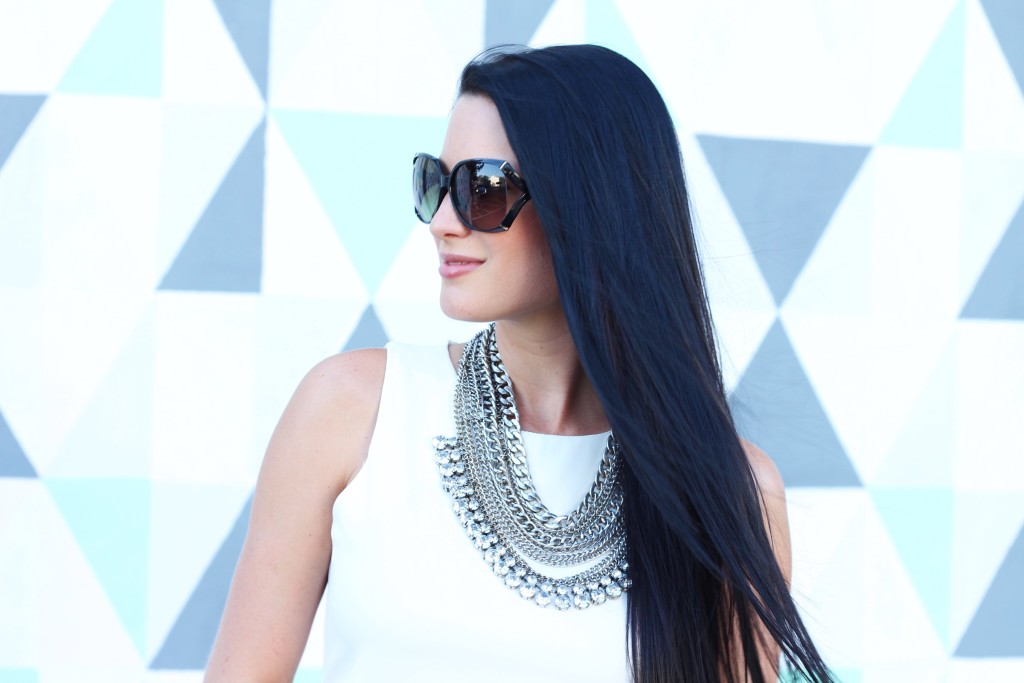 Outfit Details:
Top – ChicWish // Skirt – ChicWish // Shoes – Vince Camuto
Handbag – Vince // Necklace – Baublebar
Don't forget the Nordstrom Anniversary Sale is STILL going on!!!
Click HERE to shop my favorites under $100!